THE MAYON CHRONICLES · JANUARY 26, 2018
"Mayon's Unchosen Destiny, Amera's Cosmic Return
"Her Story, My Story, shall be told...
Marjorie Pezzoli & Ariel J. Fulcher have been collaborating since August 2016 on the Mayon Chronicles. She is the storyteller & art director, he is the illustrator. The first image of Mayon was created for a personal project & the concept expanded.
This is still a work in progress.

Marjorie's other goal is to have an Event to showcase A.J.'s illustrations, her silk paintings,
& other artists who have inspired her along the way.

You may view more of AJ's work at www.artstation.com/ariel_fulcher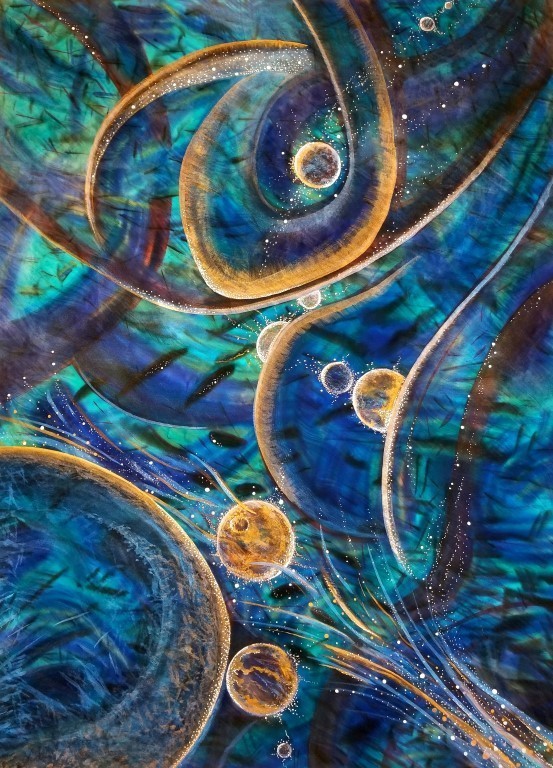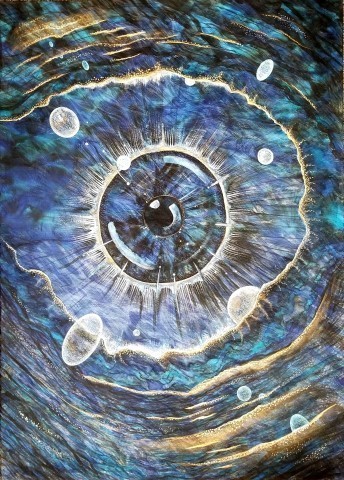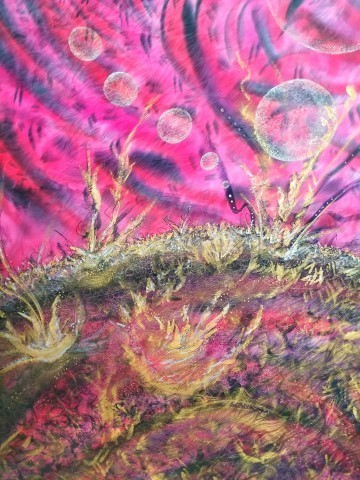 Amera, the daughter of the Se7en Planets has been abruptly summoned away from her Earth Mother, Mayon. The Harmonic Convergence is about to begin, a time of great change for her home Planetary System. Amera's help is needed, & much needs to be done! First, the Great Pearl must be retrieved & placed in the Mermaid's Sword to bring it to its full power. Adventures through the Cosmos & "Layers of Time" shall be written in the Great Book has it happens.
In due time Mayon will understand everything & her destiny, unchosen by her. The power within her will be unleashed. The Mermaid Sword, Dragon Shield, & Bee Gauntlets are a
few of the gifts that will make Mayon unstoppable!
"Layers of Time" 30" x 40"