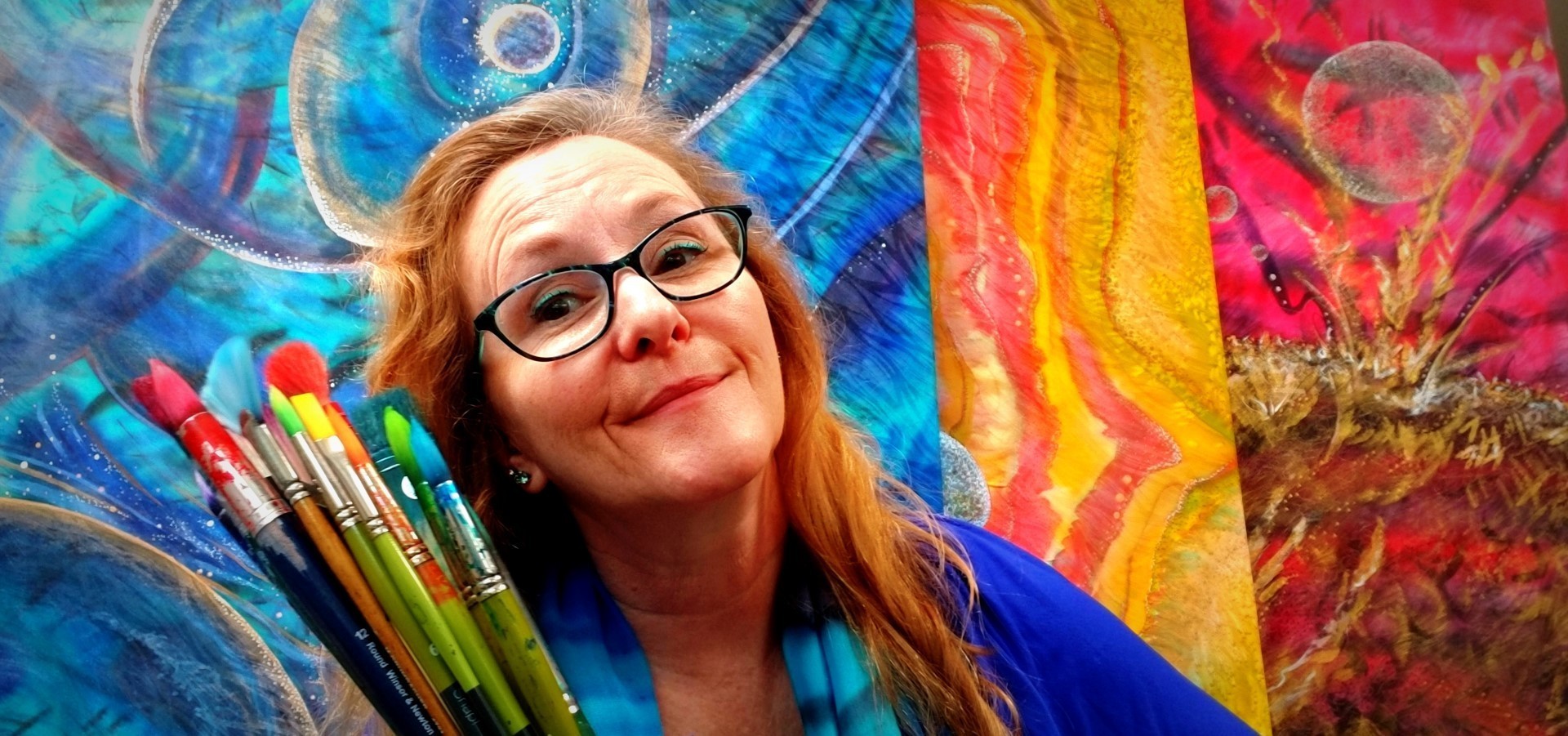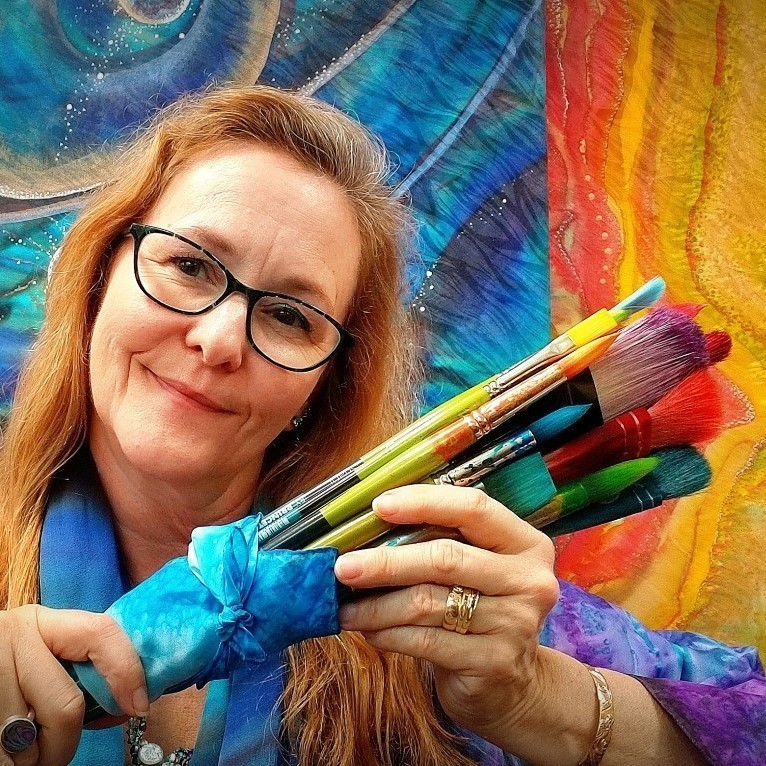 5/2018
San Diego Voyager Interview
'What I love about painting on silk is that it is like painting on air!
The colors are amazing.
5/2016
The Jellygirls - The Goodness Principal
"Marjorie and Debb were already working on a fundraiser, Palette to Palette, sponsored by the San Diego Visual Arts Network...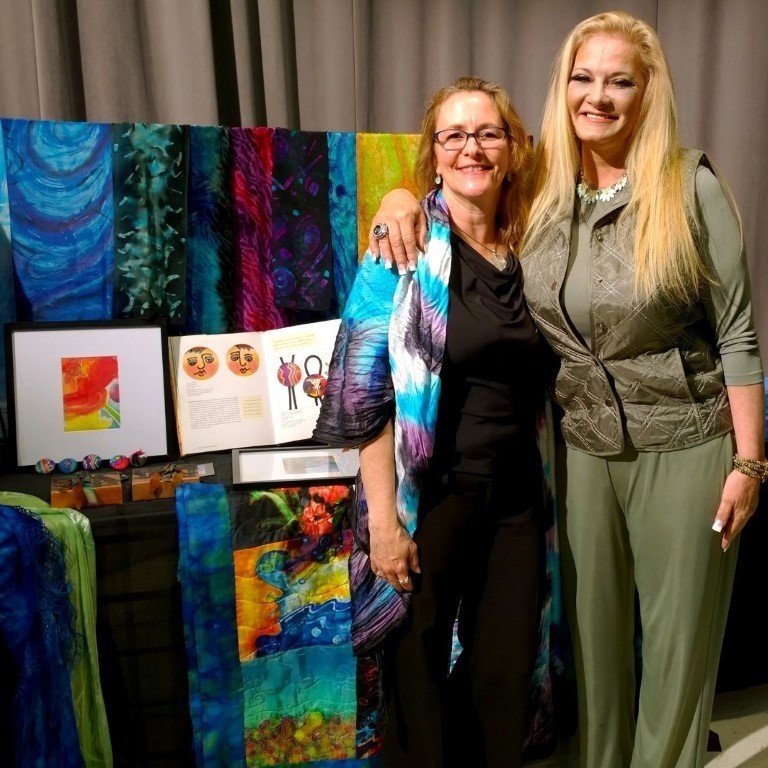 2/2015 Envio TV Interview with Dr.Iris
9/2018 "The Fine Art of Silk Painting"

by Jan Janas & Diane Tuckman
Schiffer Publishing
Arts Collide Team's final runway dress,
"Ocean Mystique",
Designer Jennafer Grace
featured 10 yards of my hand painted silk.
Complete information - Art Meets Fashion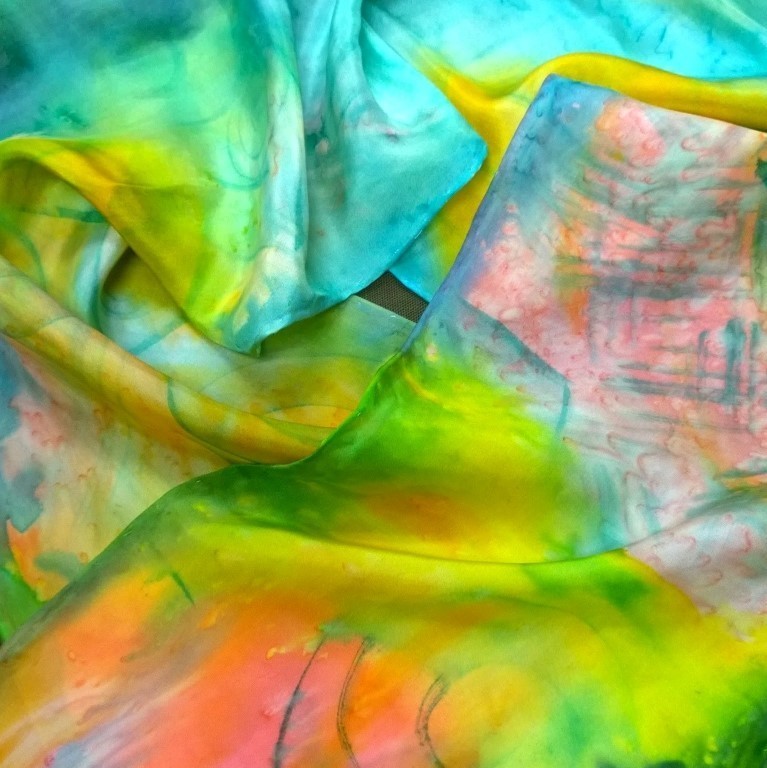 2014 Featured Artist Interview
SherrisJewelbox.weeblt.com
"I am an intuitive silk painter.
I take in my surroundings and I enjoy what I see...

2019/2020 San Diego Poetry Annual
SDEAG & Garden Oak Press
"Salida"
2020 Fuck Isolation
Tribute to the COVID-19 Experience
from The Poets Underground
Vault Publishing & Garden Oak Press
"Time Above the Clouds"
"Sweet Times Awaiting"
"Thoughts of Self"
2019 Palabra: Open Mic
Puna Press
"Two Worlds Within & Beyond Myself
Vignettes from the Mayon Chronicles
"Fighting Death"
"If Not"
"Last Goodbye"
"Dark Matter"